Camps, Classes, Experiences…We Come To You!
Schedule Your 2019 Camp or Event Today!  346-704-0112
Who Should Host and Attend?
This is the #1 STEAM Unmanned Systems, Drone, Code, Aviation, and Tech programs for ages 8-16 kids, teens, and family's in the country. We offer convenient premium "Hands On" camps, classes, and enrichment programs at schools (Private and Public), churches, HOA's, Home schools, Boys and Girls Clubs and more!  We will customize a camp, class, or enrichment experience at your location.  This program is for aspiring: Tinker's, Makers, Engineers, Aviators, Athletes , Photographers, and Cinematographers!   We provide all supplies and don't forget…We Come To You!   Schedule Early…time slots fill fast!
Who Should Host
Public/Private Schools
Boys and Girls Club
Scouts
Camps
Home Schools
Churches
Organizations
Corporations
Conventions
HOA's
Who Should Attend
Customized for Ages 8 and up
Female and Males
Schools
Organizations
Adult Camps Available 
Corporate Team Building
Convention Attendees
Appeals To:
Tinker's
Maker's
Drone Enthusiast's
Gamer's
Coder's
Fun Seekers
Photographer's
Videographer's
Innovator's
Adventurer's
About Drone Aviation Camp/Classes
Drone Camps/Classes/Experiences are fun for youth and adults and help participants see robotic aircraft from a broader perspective. Our camps Camps/Classes/Experiences are for ages 8 and up.  Depending on the type of  Drone experience, participants can not only: participate is designing and  fabricating a drone,  drone programming, and flying a robotic aircraft; but also: learn aviation theory, aerial cinematography, and  post production. It is an excellent blend of science, technology, art, engineering, aviation, mathematics, and  post production (STEM/STEAM). Scholars learn about integration of robotic systems, and flying techniques as they build a quad­copter or hexa­copter in an actively engaging hands-­on and innovative drone experience.
Since inception, safety remains our highest priority regardless if the location is outdoor or indoor. 
Build Drones
Code Drones
Fly Drones
Crash Drones
Repeat!
Build Teamwork Skills
Take A Safety Pledge
Learn Drone Regulations
Learn Drone Technology
Battery Chemistry
Aerial Cinematography
Flight Tutorials
Post Production
Engage in programming fundamentals
Participate in Aerial Challenges
More About Our Aviation Drone Experiences
Participants who are drawn to technology will be thrilled to participate in building, coding, and flying drones. Other tech opportunities will include drone photography and cinematography, and drone careers. Our camps/classes/Experiences focus on STEAM Challenges. (Science Technology, Engineering, Aviation, Mathematics) and Academic enrichment. This is a very Popular Technology program and space is limited.
Unmanned Academy camps/classes are customized to the clients, location and needs for ages 8 and up..  We are available  Monday through Sunday.  We accommodate indoor and out door venues.Contact us today to customize camps/classes/Experiences. 
Camps Offered
5 Day Camps Mon-Friday ( 9am to 4pm)
3 Day camps  Mon-Fri or Wed- Sat
Half Day Week Long Camp (9am-12 or 1pm to 4pm)
Customized Camps
Early Drop Off/Late Pick-Up Available (Additional Fee)
Classes  Offered
Full Build Class
Flight Classes
Post Production Classes
Coding Classes
Professional Training
Program Training 
Experiences  Offered
Team Building
Enhance Corporate Training
Parties/Events Customized Experiences
Convention Hands-On set-Up
More About Our Aviation Drone Camp/Classes/Experiences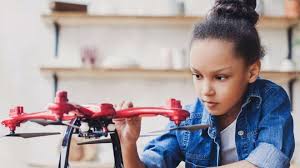 Drone Camps/Classes Overview
Our Drone Camp is about hands-on learning about aviation, innovation, and adventure. Scholar's take to the skies and gain aviation knowledge and coding and flying skills.  Campers make friends, play creative games and jump in at the forefront of an emerging field. This one-of-a-kind aviation drone camp is a sky adventure. No experience needed come and make great memories!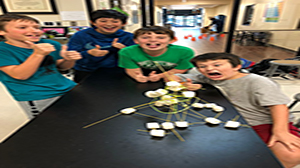 Customize
We will work with you to customize  your camp/class/experience to your location and time frame. Contact Us Today! Scheduling for 2019!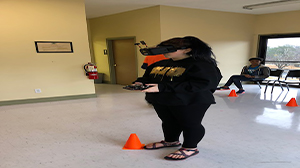 Flight Skills
Participants take to the sky and gain flight skills and engage  other participants in an Aerial battles! Fun team building experience.