Unmanned Academy
Preparing Scholars For 21st Century Careers Since 2014
Are You Career Ready?
Build – Code – Fly – Train
Powered By: Kids Drone Zone
Over 1,500 Training Hours
BUILD -CODE -FLY -TRAIN
DRONES
WE COME TO YOU!
Setting Up 2019
Start A Drone Squad or Train Now!
Kids-Teens-Adults
Start A Drone Squad
Scholars ages 8 and up not only learn about drone technology, but also build, code, and fly drones…That's not all!
Aviation Explorer Aug 10th Info Meeting
Aviation Exploring is a youth development program centered on various types of aviation careers including drones.
Commercial Training
Expand your horizons!  Workforce Development for Ages 16 and Up!  Join us for Professional Development Training.
Drone Camps Classes Experiences! We Come To you!
Douglas County (DCPR) Drone Squad
MIS Drone Squad
Register Here
Drone Internships
Accepting Applications Now!
Unmanned Academy
Workforce Development for Ages 16 and Up!
Our Mission:
To prepare scholars to be "CAREER READY" in Unmanned Systems Technology! 
Kids Drone Zone is a non-profit organization who understands we are in a technology revolution and acknowledges there is a technology and digital divide around the world.
We  invest heavily in
1) STEM Education
2) Workforce Readiness/ Development Programs
3) Community outreach Locally and Globally.
We Come To You..Wherever You Are!
Start A Drone Technology  Program Today!
Contact Info:  Kdz@kidsdronezone.org or Phone: 346=704-0112
#1 Advanced Drone Technology Program in the Country
Build Code Fly Train
Our programs, combine mathematics, language arts, engineering and design principles, and project problem solving in a fun, interactive setting. Aerial battle included.
Start A Drone Squad Today!
Training Programs
But Wait There's More!
      Contact Us Today!
Drone Technology
Coming Soon!
Partners In Education (PIE)
Aviation Scholarships      Up To Date List
Drone Regulations
Coming Soon!
Drone Technology
Includes:
Flying
Programming
Engineering Design
Sensors
Post Production
Mechanical Engineering
Contact Us Today!
Host A Camp!
Holidays, Spring Break, and Summer
Drone Think Tank Camps are fun for kids, teens, and adults and help scholars see robotic aircraft from a broader perspective.
Educators
Educators Bring Aerial Science To Your Classroom
Educators learn how to transform your Math, Science, Language Arts, and PE class in to a Fun Lab!
Events/Conventions
Hosting An Event Add Aerial Fun for your Attendees (Youth and Adults)
We Come To You!     You

provide the location indoors or outdoors…We bring the Fun!
Unmanned News
We Keep You Informed and Excited!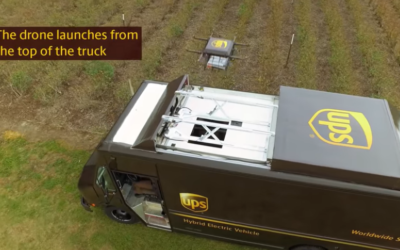 Be prepared to see more UPS Brown in the sky's in the near future.  UPS has dramatically placed its' hat in the drone delivery business.  Currently, UPS uses drones to deliver medical samples at several hospitals in North Carolina under their Flight Forward Division....